You ARE the Boss!
Work your own hours, when YOU want to!
By setting your hours, you can easily work around your family's schedule.
The sky is the limit with the variety of businesses you can run when you have access to wholesale fabric.
Wholesale Pricing !
Purchase fabric at wholesale pricing.
Earn back the price of this eBook with the money you will save with your first wholesale fabric purchase!
Supplies can easily be purchased online!
You ARE the Boss!
Don't limit yourself to just the holidays season, unless you wish to!
Buy wholesale fabric for craft fair projects!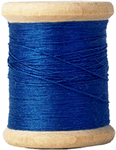 Brand new for 2004!

Ever notice how difficult it is to order fabric wholesale online? And how closely guarded your local fabric store keeps the names of their suppliers and distributors? If you want access to those same suppliers and distributors - selling the same brand name fabrics - (and more your local store has never even heard of!) then you need to ORDER THIS EBOOK!
Ever wonder how the most profitable crafter's can afford to sell crafts at such low prices? They don't buy their fabric at JoAnns or Hancocks! They make so much money while selling at lower prices because THEY BUY AT WHOLESALE PRICES. With markup of fabric over 100% of the wholesale price, how can you afford NOT to buy wholesale?
Here is just a sampling of some of the businesses you can start:
quilter
online quilter's fabric store
online craft fabric store
Holiday fabric crafts
potholders
placemats
herbal neck wraps
fabric gift bags
craft fair items
clothing
Christmas ornaments
Christmas tree skirts & stockings
aromatherapy fabric sachets
and so much more
This ebook contains over 80 different suppliers, wholesalers and distributors, all specializing in crafter's and quilter's cotton fabric. This includes companies such as Debbie Mumm, Thimbleberries, and more of the companies you know and love for their superior and creatively patterned fabric.
And with your receipt number, you will be able to check back for updates, and receive any free updates (if any) during the six months after your initial purchase.
Ready to order for only $19.99?
Click here now!