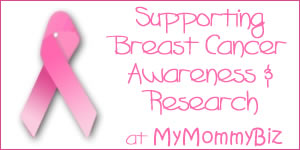 Join the Pink Ribbon Business Directory
all proceeds go directly for further awareness & research
America's Best Long Distance Rates
For all your long distance, calling card and telecommunications needs. A proud supporter of the MyMommyBiz Pink Ribbon Campaign.
V-And-E-Services
Virtual and on-site office support for the small business community. Bookkeeping to Web Design and everything in between.
BeautiControl Cosmetics


BeautiControl offers customized, affordable image products and services, including Skin Care, Cosmetics, SPA, and more. Products recommended for those undergoing radiation include Skin Equations (sensitive skin care); Corticure (radiation burn); ThicknThin (thinning hair). Our Women Helping Others Foundation provides free books with image tips for women with cancer.
Docu-Type Administrative & Web Design Services
Professional, creative and affordable virtual office assistance and website design. We take pride in helping small businesses to become successful and stay successful!
Watkins Great Vanilla
Watkins Products for the home including Vanilla Extract, Cinnamon, Herbs, Spices & More. Also a home based business opportunity.
Partyelf Party Supplies
Find all of your children's party supplies and adult party themes without having to leave your home.
Southern Living At HOME
Amazing Rewards - Amazinly Rewarding! I am honored to contribute to the Susan G. Komen Foundation during Breast Cancer Awareness Month. Our own SLAH Founder, Dianne Mooney, is an incredible & extraordinary Survivor. All my profits from your designated product orders in October will go to the Susan Komen Foundation.
Stitching the Night Away
Custom cross stitch patterns, message board community, round robins, contests freebies and all things stitching!
FleeceByMail.com
FleeceByMail.com offers first quality 100% polyester fleece fabric by the yard, mini-bolt and roll as well as notions and cutting tools at retail and wholesale prices. We offer business packages and advise to help small businesses get started and profit. We also offer special pricing to non-profit groups.
MomsWin
Are you Motivated, Enthusiastic and Serious about Making Money? Are you a Self Starter, Willing to Share Ideas and able to make a small investment to start up a Home Based Business? If so, MomsWIN offers a legitimate Home Based Business that is Perfect for You!
A Cozy Tin Bear
A Cozy Tin Bear is a bear with a message.Put your photo or business logo on his shirt and a message on the back of the can he comes in. Perfect for Christmas,a baby shower gift, Valentine's Day, "just because" or almost any gift giving occasion.
Heart Filled Baskets
Heart Filled Baskets. com provides a wide selection of creatively designed and unique giftbaskets. Both our baskets and containers are filled with an array of gourmet foods and appropriate gifts
Dragonfly Lotions
Hand crafted lotions, bar soaps, and body washes very rich and creamy. No fancy packaging, or expensive labeling. Made with the finest ingredients in small batches in my kitchen - great prices. Everything Avon and gift baskets available.
Work At Home Mom Help
Specializing in automated or manual work at home mom business resource and information web design. We also offer advertising, html tutorials, an affiliate program, search engine, help and many other business services as well as some of the best resources to be found.
WAHM Internet Marketing Guide
Not getting the results you were looking for from your website promotions? This comprehensive guide will help through a step-by-step plan of getting your website ready for visitors, search engine optimization, networking online, advertising, affiliate programs, press releases and more. This guide comes complete with time management and goal setting tips, made just for the work at home mom.
Xango Independent Distributor
XanGo is the only product to use the whole mangosteen fruit in its patent pending formulation, It contains more xanthones than any other product on earth. It is an indisputable category leader, giving you the opportunity to be one of the first to share the benefits with others. A wonderful compensation plan with no breakage and a great tasting formula completes this fast growing company.
Southern Living at HOME
Sweet tea and Grits, Fried Green Tomatoes and Okra, GENEROSITY and HOSPITALITY....What do these things mean? A way of life known as ....Southern Living, whether you are on the West Coast or the Deep South. Contact me about this wonderful company. See how you can receive your starter kit FREE!
Villa Beautiful Home & Garden Decor
**DWM Seeks PPL to Join in MM Bliss** Translation: Divorced White Male Seeks Party Plan Lady to Join in Money Making Bliss! ;o) Ill Teach You Internet Marketing and Send You Several Leads Every Week! You Teach Me the Party Planning Secrets Guys Don't Get ;o) Ground Floor Opportunity!
For More Moms
Looking for an Internet-based business with very low startup costs, highly automated, and pays exceptionally well? We build it with you! Build your business faster with FREE website, step-by-step training and support. The choice is yours. Start today!
Novena Rosary
Handmade Heirloom Semi-Precious and Precious Gemstone Rosaries, Chaplets, Bracelets, Necklaces and more. Design your own, or purchase what's available. All come with lifetime guarantee. All set in solid Sterling Silver, Gold-Filled or Solid 14k. Wire-wrapped available. Sign up for local classes, too, in Illinois.
Personalized Santa and Easter Bunny Letters for Children
Personalized Santa and Easter Bunny letters for Children.
Internet Moms
Moms (and everyone) work from home without selling anything!!
Tasteful Treasures by Kelly
Tasteful Treasures is one of the most exciting romance enhancement parties to come along in years. Heat up your love life with edible lotions, novelties, bedroom toys and accessories, in a fun, comfortable setting. Unable to attend a Tasteful Treasures party? Place an order visiting my website. Interested in making full-time money, working part-time? E-mail me for more info.
Your Family First
Burned by MLM? Me too!! I am a mom of 2 who found a REAL way to earn extra income and have more time to spend with my family. NO selling, NO inventory, NO telemarketing. For a RISK FREE opportunity visit www.livefamilyfirst.com and call me TOLL FREE to get your questions answered. Start now and have time for the important things in life...your family!
Tupperware Consultants
Become a consultant or host your own online party and earn free Tupperware products.
More Shoes
Women's, men's, and kid's shoes online. Shop by brand or retailer.
Entrepreneur Parents
Would you LOVE to stay at home with your kids? This is a legitimate opportunity to build a business from home that you will be proud of. Make enough to pay some bills, or work to replace a paycheck. Free website & training. Sign up for Free Wellness Newsletter.
Blue Angel Gift Shop
Discover gifts that are memory makers. These unique items are 100% Guaranteed. Shipped directly to Gift Recipient OR you. Prices include shipping. FREE Catalog, Free Gift Consult, weekly specials and MORE! Give the Memorable Gifts from Blue Angel Gift Shop.
Purple Kitty
Crochet, cross stitch, knitting, plastic canvas, quilt and other craft patterns and leaflets from popular publishers like Leisure Arts. Yarn, thread and supplies also available.
Tamara's Custom Chocolates
Welcome to Tamara's Custom Chocolates where your favorite candy is personalized with a unique message for that special occasion. Whether you are celebrating the birth of a child, wedding, or trying market your new business; Tamara's Custom Chocolates is at your service. So...... Isn't it about time you did something special and unique for your next event?
Luv4Country Graphics
Your homecooked recipe for 100% quality mousemade country graphics. Specializing in Premades/Sigtags/Country Homes/Country Clocks and Calendars/Member's Section/and NOW a new SOFTWARE SHOPPE with 100% resell rights! Come visit! Great site for crafters and webdesigners too.
Liberty Whealth Systems
Our Products are Money and Nutrition. Unique direct-mail system puts people in your organization automatically. $10 for 100 postcards gets you started. You'll receieve FREE complete Start-Up Pack, FREE SILVER EAGLE COIN, and FREE Website! Unlimited Income Potential. It's Affordable, Simple, Profitable & Fair! 1-800-374-4351 (24hr message).
Creative by Design
Turn a Monthly Expense into a PAYCHECK!
GET PAID to convert your home to eco-safe, NON-TOXIC products. Call 1-877-325-2903 today!
Worn But Not Forgotten Children's Resale
Online children's resale shop selling new & like new name brand clothing at up to 80% off retail. "We keep the cost of growing up...Down!!"
Usborne Books at Home
UBAH offers the opportunity to sell quality educational books for children of all ages through home shows, direct sales, online sales, bookfairs and fundraisers. Service schools and libraries too. Low start-up costs; lots of training and support. No monthly minimums or quotas; no inventory to store. Contact me for details.
Affordable Advertising Avenues
Green's Lunch Box Ads, Good Ole fashiion Advertising that works!!
Natural Blessings
Cloth diapering, breastfeeding supplies, home pregnancy tests. Baby slings, wraps and pouches. Books on parenting, pregnancy, breastfeeding and childbirth. WAHM made mama pads, breastpads, cloth wipes, toys, breastfeeding covers and quilts.
Lady Emily

~ Debi Sweeney
Lady Emily bath and body products for adults and little ones affordable luxury. ground floor opportunity with a family based company 50% commission no minimums. great opportunity!
Watkins
~ Sandy Hotchkiss
If your're familiar with Watkins, you know of the company's top-notch reputation that has spanned 135 years. You may not realize, however , that modern technologies and training have made this one of the top business opportunities in North america. Check us out today!
Remember When .....P.S. I Love You
P.S.I Love You is a ground floor opportunity for anybody who wants to work from home. We have personalized greetings cards and stationary. We now have a girlfriend line which is cute and sassy and an inpirational line that is awesome. Leave a real treasure behind you, handwritten notes someone will cherish. "The sky is as limitless as is the beauty of the written word." JDG