Would you like to link your website to ours? Here are some banners you can add to your site. The banners are all standard banner size of 468x60.
To Download: On a PC, right click the image, and select "Save Picture As...". On a Mac, you can drag the image directly to your desktop. Then, upload the image to your webpage! Don't forget to link the banner to us at http://www.mymommybiz.com or use your affiliate clickbank link.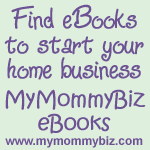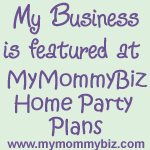 If your business was featured in our Business in Motion section, you can use either of the banners below.